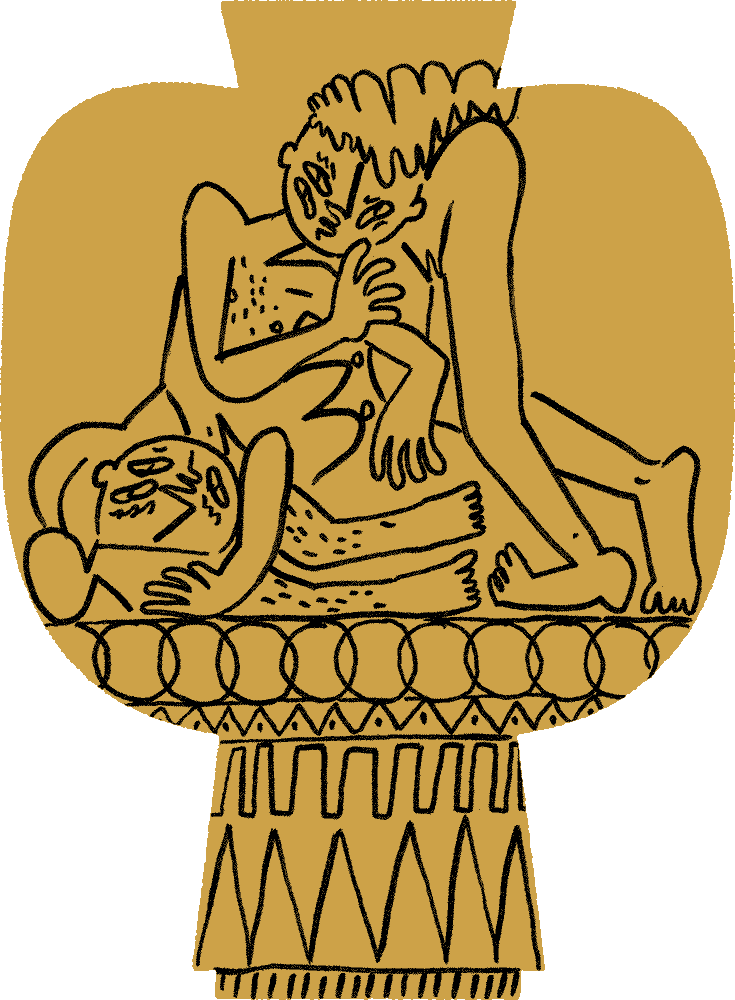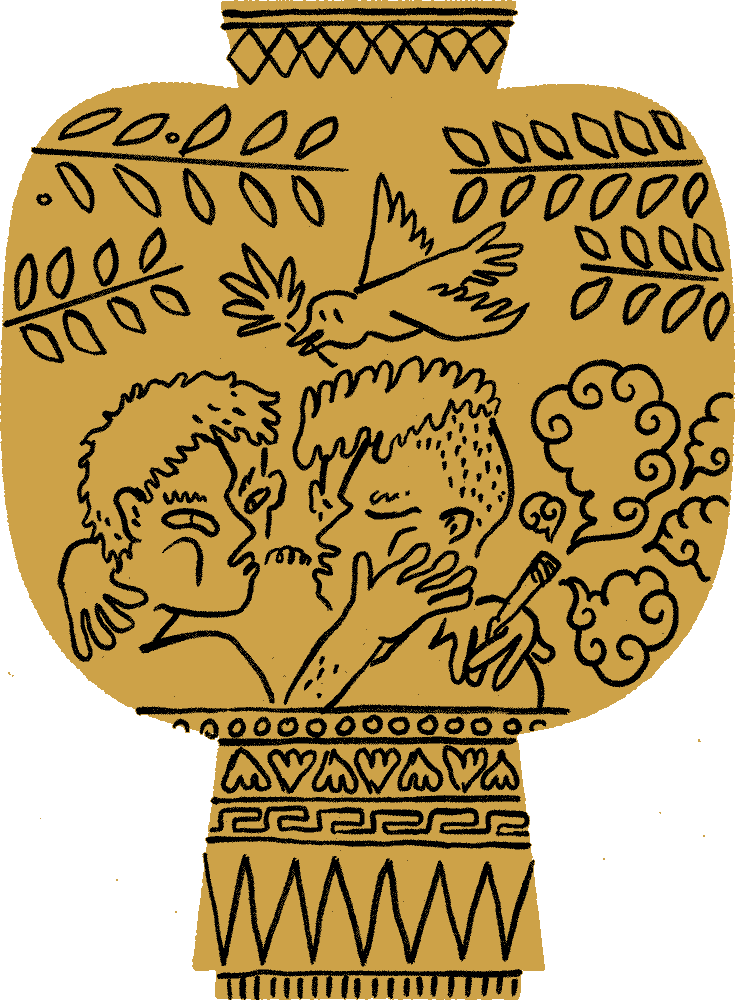 Ann contacted me because she saw some of my vases and though they would fit for the next issue. I didn't know Edit but someone told me it's a great, respected publication so I was glad to be considered. They wanted some old works. To be honest, i didn't like them anymore. I find them awkward but I also trust Ann so I gave them.

Few days later, she sent me an email saying that they might use gold ink which was great but I told her that I would need to draw everything again as I won't be able to separate properly the black lines from the original gold riso background. Then I offer to make new drawings that would fit the content ... I mean ... if I have to draw everything again why not doing something else. So I made new ones. I found them great but turns out that they didn't like them !!! I think I was upset for a minute tho. So I drew again the old ones. Editing this and that. Putting more energy in the lines. I was happier with the overall look and fine with them being published.
Few days later, another email saying "up for the cover? Send me the vase with Hermes on it" (the god, not the bag) it was one of the new ones. I like this particularly. I was using a coated paper that sucks a lot, and some Staedtler permanent markers that run fast so you had to go fast and not think much. Making mistakes that gives personality. Turns out (again) they changed their mind and didn't make the cover with it. My guess is that the shape of the vase was too narrow ... but I don't know ?!!

I'm saying all this to share the experience. Honestly, I'm really glad of the cover. Gold looks awesome. Paper is awesome. The vase on the cover is actually one of the first I made, for fun, when I was not thinking of composition or anything. There's definitely something awkward about it but that gives him charms. It's not where I am anymore but I'm glad it's being shared, especially for apublication like Edit.

---
︎Refused ones